The Health & Beauty Centre Wedding Day PackageFor all beauty treatments
Wedding

Day Package
Wedding Day Make-up
Bride's Make-Up with Trial £59.50
Bridesmaid Make-Up £ 34.50

Bride, 2 Bridesmaids &
Mother of the Bride's Make-up £149.50
---

Hairdressing
Bride with trial £50.00
Two Bridesmaids and
Mother of the Bride £50.00
---
Wedding Flowers by Patricia's Florist, Ringwood
Bride & Groom's Flowers £55.00
Hand-tied Bridal Posy
Groom's Buttonhole
Bridal Party
£155.00 includes:
Hand-tied Bridal Posy
Grooms
2 Bridesmaid's Posies
2 Gentlemen's Buttonholes
2 Ladies' Corsages

A wedding day home service £50.00
(call out charge)
---
Wedding Day Nerves (Oasis Therapies)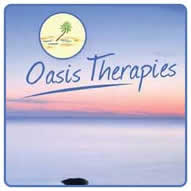 Getting married is an exciting, wonderful time but it can also be a time of anxieties and nerves for both bride and groom. Don't let these spoil the day. Treat yourself to relaxation with a hypnotherapy session helping wedding day nerves and anxieties disappear.
Come for a free initial consultation at Oasis Therapies, usually 30 minutes long which can be followed by an hour session of relaxation and hypnotherapy.
£50.00 per 1 hour session
Contact

Our Team of Professional Therapists

01425 471010

The Cottage
5A Friday's Cross Mews
Christchurch Road
Ringwood
Hampshire
BH24 1DG
Our

Practitioners