Christine V. Rogers - Holistic TherapistTIDHA
Holistic

Therapy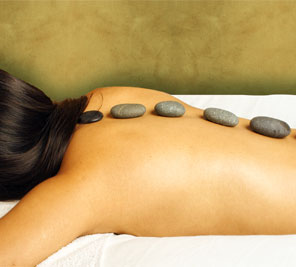 My services include:
Aromatherapy
Kinesiology (energy balancing, emotional release)
Sports and Remedial Massage (Deep Tissue work)
La Stone Massage (Hot and Cold Stone Therapy)
Pain Relief Treatment for joints
Aromatherapy uses the healing properties of essential oils derived from plants, trees, flowers and shrubs. This can be inhaled or applied through the skin in creams, bath preparations and via body massage. All systems of the body can be stimulated and strengthened, and mood can be positively enhanced. An aromatherapy massage makes you feel good.
Deep Tissue and Sports Massage works deeply into the body's muscles and soft tissue to release tension and muscular spasms which may be creating aches, pain or restriction in movement. Particular and focussed work can be done on injured or painful areas of the body (consultation with a GP may be necessary).
Kinesiology is a system of balancing, cleansing and detoxifying the body which can lead to a wonderful sense of well being and emotional health. Kinesiology techniques use the Chinese system of meridian pathways and body 'elements' to establish areas of imbalance through muscle testing. Food sensitivities and individual nutritional requirements can also be assessed.
La Stone Therapy is the original hot and cold stone massage devised in 1993 by an American lady called Mary Hannigan who lives in Arizona. This is thermotherapy which combines massage with temperature contrasts. Essential oils can also be included to influence the body's response. The effects of this treatment are to create deep physiological stimulation and relaxation which is especially beneficial for circulation and good health. A La Stone session can create a sense of peace and eases aches and pains in muscles and joints.
Contact

Me

Christine V. Rogers TIDHA
023 8084 9212

The Cottage
5A Friday's Cross Mews
Christchurch Road
Ringwood
Hampshire
BH24 1DG
Our

Practitioners