Hazel Priestley - Acupuncture & Tui Na MassageBSc (Hons), MBAcC, 3Tcert. Tuina
Acupuncture

Information ·

Tui Na Massage

- click here
Acupuncture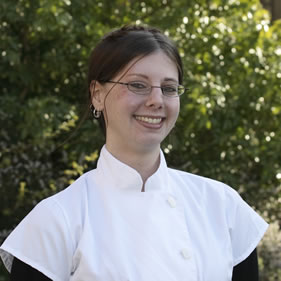 Thought to have originated in ancient China, acupuncture is the technique of inserting and manipulating fine needles into specific points on the body to restore health and natural balance. Recognised for its holistic value and its particular effectiveness in relieving pain, it is one of the more popular complementary therapies to have reached the western world.
Acupuncture is a holistic approach to health based on over 2000 years of developments in the Far East, focusing on improving the overall well-being of the patient by stimulating the body's own healing response in a gentle yet effective way.
Acupuncture can be effective in relieving the symptoms of many problems and conditions, including:
Asthma, anxiety, arthritic pain
Back pain, biliousness
Cough, constipation, catarrh, cramps
Digestive problems, dieting, diarrhoea
Eczema, earache, energy levels, emotional problems
Fibrositis, 'flu, fear, fatigue
Gastric reflux, giving up...(smoking, alcohol), grief
Hayfever, hot flushes, headaches
IBS, insomnia, indigestion
Joints (injury, pain or stiffness)
Knee pain
Lifting the spirit, lethargy
Menopause, migraine, menstrual problems
Nausea, neck pain, Numbness
Osteoarthritic pain
Pain, panic attacks, PMT, prevention of ill-health
Qi - the fundamental life force concept in Chinese culture
Rheumatic pain, relaxation
Sinusitis, sciatica, stress, skin disorders, sleep problems
Tinnitus,tense muscles, tiredness
Under-the-weather
Verrucae
Water retention, withdrawal symptoms, restoring well-being
Xerophthalmia (dry eye)
Yin & Yang - the Chinese concept of two primal balancing forces found in every object and process in the universe
Zits!
Tui Na
Tui Na massage is one of the oldest types of Traditional Chinese Medicine (TCM). Along with acupuncture and herbal medicine it has been used in China for over 4000 years and is still used in hospitals across the country. Recently it has been gaining in popularity in the Western world.
'Tui' means 'push' and 'Na' means 'grasp'. It is a vigorous hands-on healing method that works not only on the muscles and joints, but also at a deeper level, affecting the flow of Qi (or chi, vital energy) in the body. TCM views disease as being caused by imbalances or blockages in the flow of Qi. Tui Na applies pressure to the Meridians and specific acupuncture points, regulating the flow of Qi so that it moves freely and smoothly throughout the body. When your Qi-flow is balanced you are not only free form aches and pains, but also feel relaxed, confident and full of energy and enthusiasm.
Tui Na may be used as a soothing massage, to help ease musculo-skeletal aches and pains and relieve stress and tension. However, as it uses the same Meridians and Acupoints as acupuncture it can also be used, like acupuncture, to help relieve the symptoms of a much wider range of conditions.
Areas that can be massaged are: neck and shoulders, back, arms, legs, face and head, and feet. Generally two procedures can be carried out in a 30 minute session. Depending on the conditions to be treated acupressure can be applied on any part of the body.
To find out more information or to book an appointment please contact Hazel using the details on the right.